Vertical grinding mill process——Shanghai Clirik
Share
Issue Time

2019/12/31
Summary
Clirik, a vertical grinding mill manufacturer, provides mills with more stable performance to meet the production needs of different fineness and capacity.
Clirik, a

vertical grinding mill

manufacturer, provides mills with more stable performance to meet the production needs of different fineness and capacity. Clirik is experienced and has accumulated rich experience in both equipment manufacturing and solution design. Clirik's vertical grinding milling machine has scientific processing technology and high production capacity. It is an ideal milling machine.
What is a

vertical grinding mill

?
As a professional manufacturer, Clirik captures the development trend of the industry, and continuously develops new grinding equipment for production needs. The production process is further improved and the grinding efficiency is also improved. Vertical grinding mill is a large-scale production increase equipment that meets the needs of powder processing. It integrates drying, grinding, grading, and conveying. It can be used for a wide range of materials. It can be used to grind high-humidity, difficult-to-grind and easy-to-grind materials.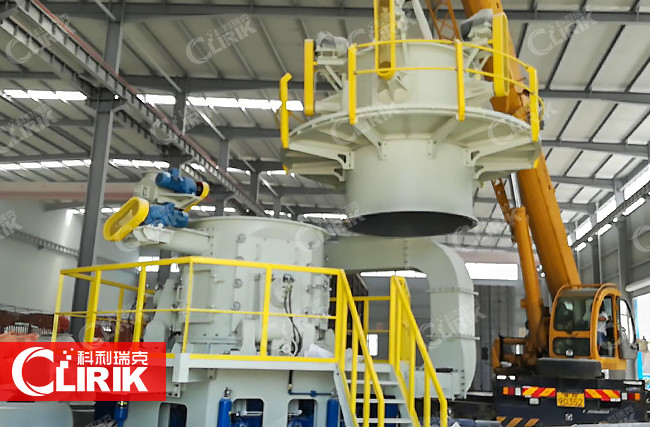 Clirik Vertical Grinding Mill-

CLUM Ultra Fine Vertical Roller Mill
[Into the grinding material particles]: 0-50mm
[Middle diameter of grinding disc]: 800-5600mm
[Moisture of grinding material]: <15%
[Product moisture]
: ≤1-6%
[Production Capacity]: 5-700t / h
[Performance characteristics]: Set drying, grinding, classification, and transportation as one, high grinding efficiency, low power consumption, large feed granularity, easy adjustment of product fineness, simple equipment process, small footprint, low noise , Small dust, easy to use and maintain, low operating costs, low consumption of wear-resistant materials and other characteristics.
How to sell

vertical grinding mills

?
So, what is the price of such vertical grinding mill equipment? How to customize the selection plan? As an experienced factory, Clirik can provide tailor-made services based on customer needs, based on customer requirements for grinding fineness, production capacity, and equipment installation area. Therefore, the design selection scheme is highly loved by customers The price of mill equipment is also more reasonable.
Customers and friends who are grinding various stone powders are welcome to visit the
vertical grinding mill
manufacturing base Clirik at any time to learn more about the equipment. Grind all kinds of ore powder, vertical grinding mill equipment to increase production and reduce consumption, it is an environmentally friendly noise reduction mill. Welcome to call for detailed equipment details.