Superfine Powder Making Ring Roller Grinding Mill
Share
publisher

Gery
Issue Time

2021/02/24
Summary
Clirik is a professional ring roller grinding mill manufacturer in China, our ring roller grinding mill can be used in more than 300 kinds of minerals 300-2500 mesh powder making, it's efficiency, energy saving and other many advantages
<Name>: Ring Roller Grinding Mill
<Brand>: Clirik
<Model>: HGM
<Application>: More than 300 kinds of minerals 300-2500 mesh powder grinding, such as: limestone, calcium carbonate, kaolin, china clay, dolomite, gypsum, mica and so on
<Feeding Size>: 0-20 mm
<Output Size>: 300-2500 mesh
<Capacity>: 0.5-45 t/h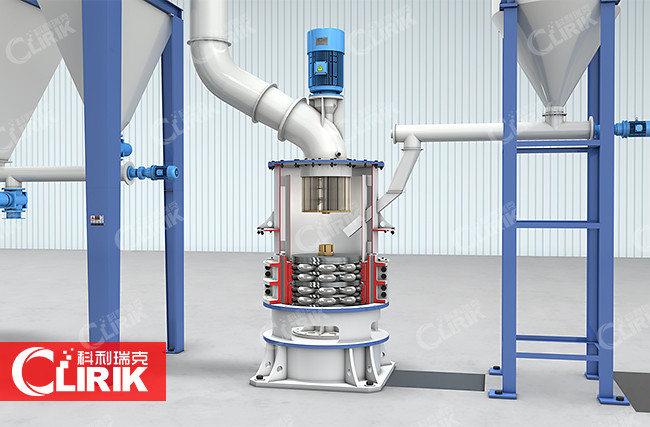 Ring Roller Grinding Mill Parameter Data
Model
HGM80
HGM90
HGM100
HGM125
HGM1680
Ring Diameter(mm)
800
900
1000
1250
1680
Ring Number (PCS)
3
3-4
4
4
4
Roller Number(PCS)
18-21
24-29
28-36
30-44
30-40
Main Shaft Speed (r. p. min)
230-240
200-220
180-200
135-155
12-130
Input Size (mm)
≤10
≤10
≤15
≤15
≤20
Finished Size (um/mesh)
74-5
(200-2500)
74-5
(200-2500)
74-5
(200-2500)
100-6
(150-2000)
100-9
(150-1500)
Capacity (t/h)
0.4-4.5
0.6-6.5
1-9
2-16
3.8-30
Outlet Size L*W*H (m)
13.9*4*6.2
14.7*4.8*7.2
18*4.6*8.6
14*9*10.25
26.3*7.5*11.9
HGM Ring Roller Grinding Mill Advantages
1. Low Investment Cost.
This ring roller grinding mill itself can crush, grinding, classifying, so the system is simple, and occupation area is about 50% of ball mill system. In addition, it can be installed outside, so it will reduce a large number of investment costs.
2. Low Operation Cost.
⑴ High efficiency: roller compacted materials directly onto the grinding disc, so power consumption is low. Compared with ball mill, it saves energy consumption by 30% ~ 40%.
⑵ Less wear and tear: As the roller is not in direct contact with the disc, and material of the roller and liner is high quality, so life lime is long.
3. Simple and reliable operation.
⑴ It is equipped with automatic control systems, so remote control makes it easy to operate.
⑵ It is equipped with one device,which prevents the roller from contacting with the liner directly, and avoids the destructive impact and severe vibration.
4. Maintenance convenience.
By repairing fuel tank, rotating the arm, it is fast to replace the roller sleeve, and liner, and reduce the downtime loss.
5. Environmental protection.
It is with small vibration, low noise, and the overall sealing. The system works under negative pressure, so there is no dust going out. It meets the requirements of the state environmental protection.
Ring Roller Grinding Mill Supplier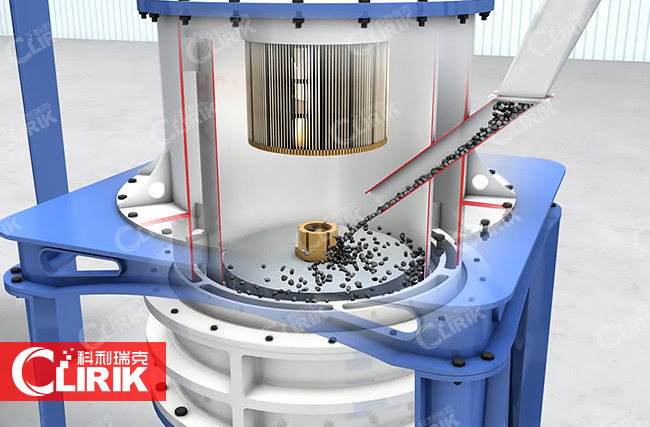 Shanghai Clirik is one of professional ring roller grinding mill manufacturers in China, we have decades years experience of powder making machine R&D and manufacturing, we have HGM ultra fine ring roller grinding mill, CLUM vertical roller mill, YGM Raymond mill, ball mill, hammer mill, all kinds of stone crushers. If you are interested in our HGM ring roller grinding mill or other powder grinding mils, You are welcome to leave your message on our website, we will arrange our customer engineers contact you back with more details.