Coarse Calcium Carbonate Powder Pulverizer Machine
Share
Issue Time

Mar 17,2021
Summary
calcium carbonate powder pulverizer machine hammer mill and ball mill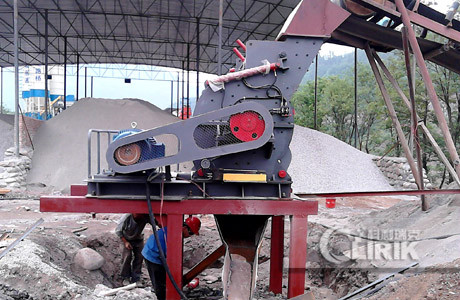 Calcium Carbonate Powder Pulverizer Machine: Hammer Mill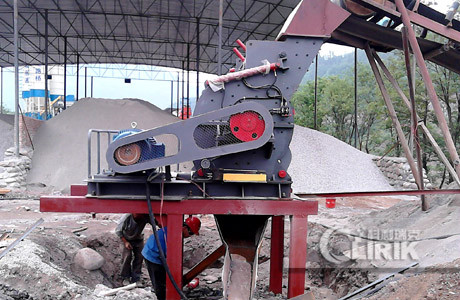 Name: hammer mill (also be called hammer crusher used as primary crusher and secondary crusher)
Application: mining, metallurgy, construction, highway, railroad, etc.
Crushing Materials: numerous medium and soft mineral &rock materials, such as limestone, feldspar, calcite, talc, clay, kaolin, gypsum, and graphite, etc.
Capacity:1-150t/h(can be customized)
Max feeding size:300mm(can be customized
In the hammer mill machine, the motor drives the rotor to rotate at a high speed through the belt, and on the rotor there are series of hammers.
When the materials get into the working area of hammers, the rotating hammers with high rotation speed are crushing them, the crushed products meeting the required size can be discharged by the outlet and become the final products, the large size products are brought back to the crushing area by the hammers for being re-crushed until they reached the required size.
| | | | |
| --- | --- | --- | --- |
| | | | |
| Rotor Diameter /mm | 750 | 900 | |
| | 800 | 1200 | 1500 |
| | 800-1000 | 800-1000 | |
| | 0-50 | 0-60 | 0-80 |
| Finished particle size /mm | | | |
| | 10-30 | 30-60 | 50-100 |
| | | | |
| | 18 | 32 | 32 |
| | | | |
Calcium Carbonate Powder Pulverizer Machine: Ball Mill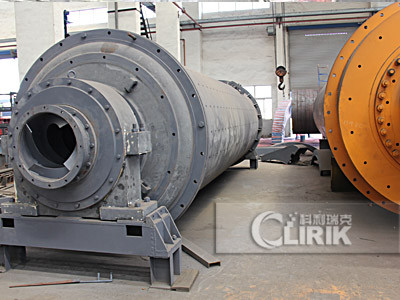 Ball mill http://www.mill-equip.com/products2101275/ball-mill.htm
are used for grinding materials such as coal, pigments, and feldspar for pottery. Grinding can be carried out wet or dry, but the former is performed at low speed. Blending of explosives is an example of an application for rubber balls. For systems with multiple components, ball milling has been shown to be effective in increasing solid-state chemical reactivity. Additionally, ball milling has been shown effective for production of amorphous materials.
In calcium carbonate powder processing, the pulverizer machine ball mill usually has a smoothly working flow, compare with other pulverizer machines, the finial calcium carbonate powder particle size made by ball mill will more uniform. That's why the ball mill has lower grinding speed, but the calcium carbonate powder making factory choose ball mill as their main grinding machine, because for the same powder mesh processing, ball mill can process more higher quality calcium carbonate powder.
Ball mill also have several advantages over other systems: the cost of installation and grinding medium is low; the capacity and fineness can be adjusted by adjusting the diameter of the ball; it is suitable for both batch and continuous operation; it is suitable for open and closed-circuit grinding; it is applicable for materials of all degrees of hardness.