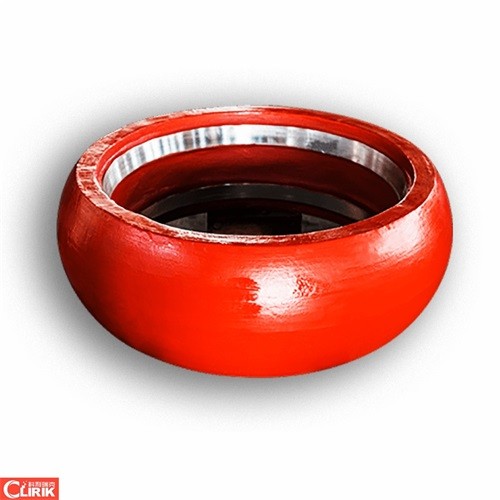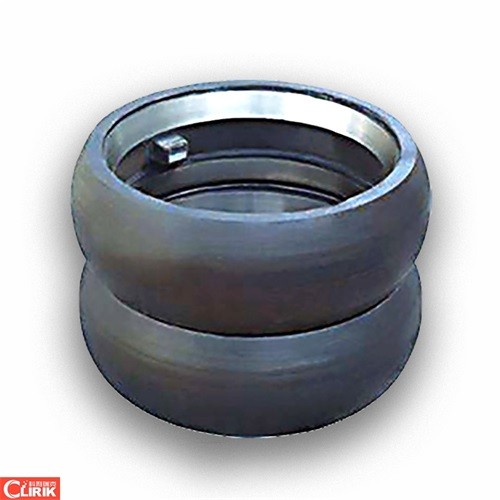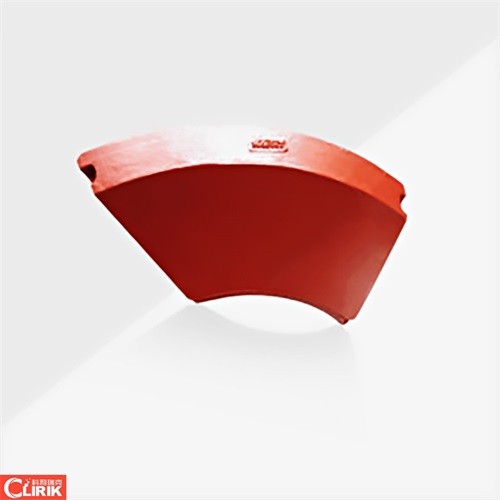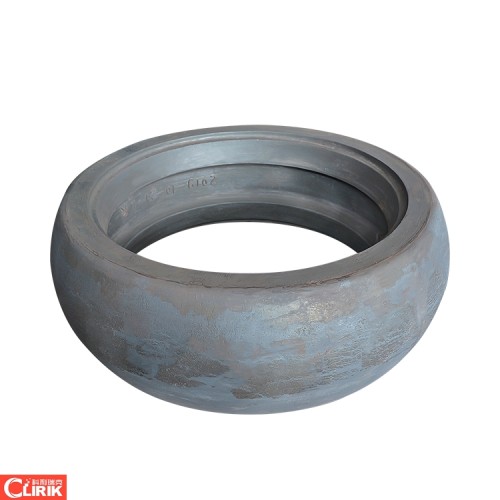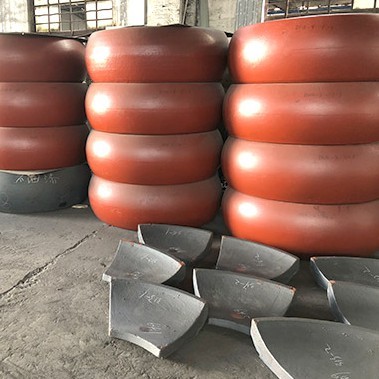 HRM vertical roller grinding mill wear resistance parts
Item specifics
color

as request
Model

LM, CLUM, ZGM, HRM
Material

High chromium cast iron
Application

ultra-fine powder Grinding mill
Description
HRM vertical roller grinding mill wear resistance parts
Model: LM, CLUM, ZGM, HRM
Material: High chromium cast iron
Application: Widely used in metallurgy, electric power, cement, chemical, ceramics, non-metallic minerals, power plant desulfurization, water slag, slag, slag, coal, cement clinker, glass, quartz, limestone and other industries for large-scale material grinding and ultra-fine powder Grinding.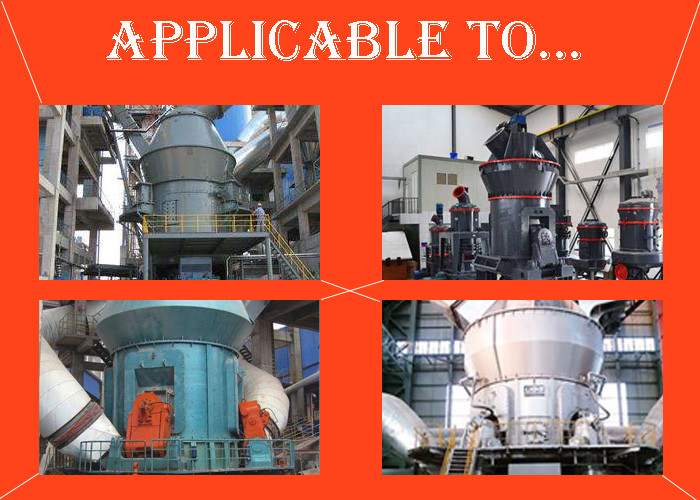 Advantages of HRM vertical roller grinding mill wear resistance parts
01 High hardness, grinding a variety of materials
High hardness, Rockwell hardness (HRC) up to 65 degrees, can grind pyrophyllite, calcite, limestone, quartz, gypsum, slag and other materials.
02 Anti-cracking, wear-resistant, overload
It adopts high-chromium cast iron grinding material and exquisite metal casting technology. It has good size and crack resistance, good wear resistance and strong load bearing capacity. It has no cracking for 20 years.
03 Factory price sales, cost-effective
We promised a price of 3,000 yuan per ton than the original or original offer!
04 High-level production
After the factory has passed 17 professional inspections, the quality inspection system is strictly implemented, and the output is high.

Parameter of HRM vertical roller grinding mill wear resistance parts
HRM Vertical Roller Mill Roller Shells
Model

Diameter(mm)

Height(mm)

Weight(kg)

pcs/set

Kg/set

Hardnedss
(HRC)

HRM080

Roller Tire

650

210

190

2-3

360-540

>65

Table Liner

53

6

306

>65

HRM1100

Roller Tire

900

280

498

2-3

960-1440

>65

Table Liner

96

6

558

>65

HRM1200

Roller Tire

1000

320

653

2

1264

>65

Table Liner

105

8

824

>65

HRM1250

Roller Tire

1000

320

653

>65

Table Liner

102

>65

HRM1300

Roller Tire

1100(1130)

360

835

2

1600

>65

Table Liner

137

8

1072

>65

HRM1350

Roller Tire

1100

360

835

>65

Table Liner

137

>65

HRM1550

Roller Tire

1250

420

1170

3

>65

Table Liner

245

8

>65

HRM1700

Roller Tire

1400

450

1910

2

3820

>65

Table Liner

362

6

2115

>65

HRM1750

Roller Tire

1400

470

1675

3

>65

Table Liner

338

8

>65

HRM1900

Roller Tire

1500

480

2525

2

4920

>65

Table Liner

375

8

2880

>65

HRM1950

Roller Tire

1500

480

2400

3

>65

Table Liner

373

8

>65
LM Vertical Roller Mill Roller Shells
Model

Diameter(mm)

Height(mm)

Weight(kg)

pcs/set

Kg/set

Hardnedss
(HRC)

LM110M

Roller Tire

950

320

521

2

>65

Table Liner

104

8

>65

LUM1232

Roller Tire

950

310

575

3

>65

Table Liner

208

6

>65

LM130M

Roller Tire

1100

360

768

2

>65

Table Liner

133

8

>65

LM130N

Roller Tire

1100

330

>65

Table Liner

>65

LM150K

Roller Tire

1300

400

1360

>65

Table Liner

>65

LM150K

Roller Tire

1300

400

1247

2

>65

Table Liner

214

8

>65

LM150N

Roller Tire

1300

370

1280

2

>65

Table Liner

214

8

>65

LM170K

Roller Tire

1400

450

1610

2

>65

Table Liner

263

8

>65

LM190M

Roller Tire

1500

480

2150

2

>65

Table Liner

355

8

>65

LM220K

Roller Tire

1900

650

5049

2

>65

Table Liner

780

9

>65

LM220M

Roller Tire

1700

560

3218

2

>65

Table Liner

581

8

>65

LM240M

Roller Tire

>65

Table Liner

652

>65
ZGM Vertical Roller Mill Roller Shells
Model

Diameter(mm)

Height(mm)

Weight(kg)

pcs/set

Kg/set

Hardnedss
(HRC)

ZGM80G

Roller Tire

1340

445

>65

Table Liner

ZGM80GJ

Roller Tire

1340

445

1278/1290

>65

Table Liner

ZGM80K

Roller Tire

>65

Table Liner

ZGM95G

Roller Tire

1575

525

>65

Table Liner

ZGM95GJ

Roller Tire

1575

525

1998/1987

>65

Table Liner

ZGM95K

Roller Tire

>65

Table Liner

ZGM95KJ

Roller Tire

>65

Table Liner

ZGM95N

Roller Tire

1480

490

1567

>65

Table Liner

ZGM95NJ

Roller Tire

>65

Table Liner

ZGM95KN

Roller Tire

1480

570

>65

Table Liner

ZGM113G

Roller Tire

1850

615

3082

>65

Table Liner

ZGM113GJ

Roller Tire

1850

615

3340

>65

Table Liner
Clirik CLUM Vertical Roller Mill for more than 300 kinds of minerals powder grinding